Custom Home Builder in Burnaby
Curtis STREET
Curtis Street
Burnaby
Modern Style Side by Side Duplex
Build Your Custom Home Like Never Before
Having our own home is a special feeling and it becomes more special when we get the opportunity to customize it according to our needs. They say home is where our heart is, the authenticity of this statement is beyond words. Shaping up our own homes according to our lifestyle makes it more comfortable for us and our loved ones. Said that a custom home building offers the benefits that one would want to cherish for a lifetime.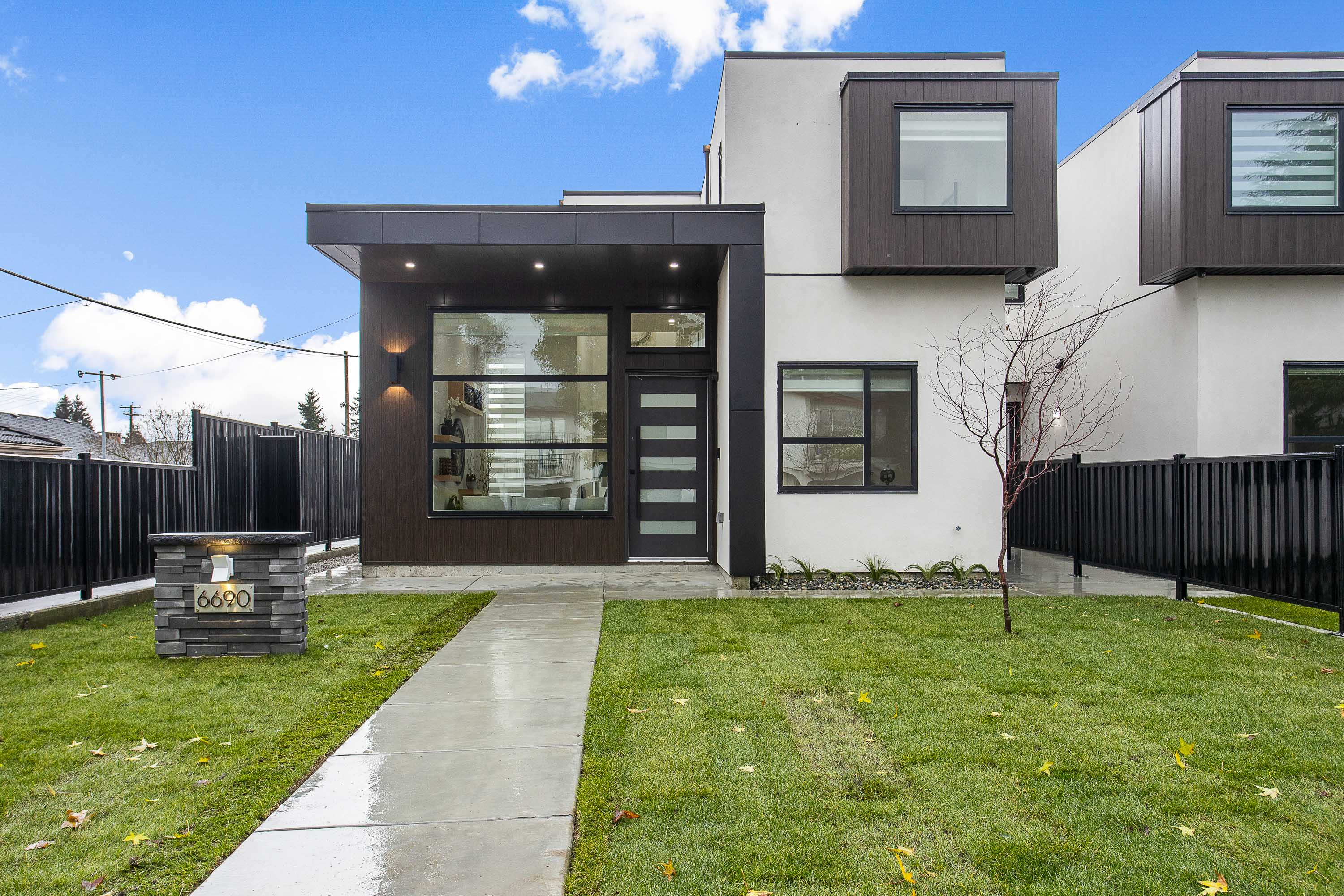 There can be multiple reasons why you want to have a custom home, and rightly so we all want to hire the best person to take care of this job. Having your dream house ready the way you always wanted, is possible when your idea of building it is in good hands. 88 Homes, are among the leaders in the construction and building industry. Having significant experience in this line of business, makes them the first choice of clients, who are concerned about custom home building.
Why Should You Consider Having A Custom Home?
Like I said, having your home designed the way you want is just the best thing you could ask for. A custom home gives you the liberty to do so. You can have it ready in the unique style and design that you prefer. In comparison to what traditionally built homes offer, a custom home should always be your preference since we all think of its as a lifetime investment.
88 Homes being a prominent player in this business, have completed projects where they have installed some astonishing designs. Find the best-suited one for your dream home today, as you are just one call away from them. Find the contact information over the website and reach out with your requirements that need to be fulfilled.
Benefits of Having Your Home Customized
From floor plan to complete structurization, it is your call.
You'll have a team for ideation and creation, and they will look forward to making your dream a reality in the best possible way.
You will get the plot with the necessary planning permission
Since you'll have the opportunity to build it your way, you can look after each thing. You need not have to compromise on any level.
You will get a serviced plot; that means you will have access to all the utilities such as water, gas, electricity, telephone connection, broadband, and sewage.
Most importantly, you can have your home ready in budget fixed by you.
Your Dream Home Is Just A Click Away
We offer our services to various places in the country, but if you're looking for a custom home builder in Burnaby, then be assured as we got your back. Reach out to us with all your doubts and ideas and our team will assist you with the best way to make your dream home a reality. So, hurry up and crack this deal right away with us.
---
Images Gallery: