Best Building Contractors
Find out more about 88 Homes Ltd., Burnaby's Most Reputable Builder.
Finding the right construction company is essential for constructing or renovating your dream home or business. Craftsmanship, quality, and excellent service to customers are strengths at 88 Homes Ltd. in Burnaby. They have a lot of experience in the construction industry, which has led to their great success.
The knowledge that is Far and Above: The team of construction professionals at 88 Homes Ltd. is unparalleled. They have successfully finished many projects in the Burnaby area and have garnered a reputation for excellence because of their hands-on experience and extensive building knowledge. The seamless execution of your vision is ensured by their architects, engineers, project managers, and skilled tradespeople.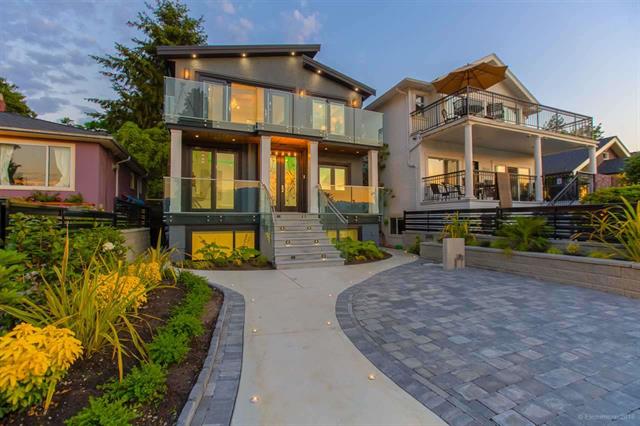 Comprehensive construction services: 88 Homes Ltd. offers an extensive range of construction services for both residential and commercial construction projects. They can construct either a commercial or a residential building, as well as renovate existing buildings. They offer the following:
Custom Home Construction: 88 Homes Ltd. can construct the home of your dreams for you. To better understand your requirements, their team will work in close collaboration with you from the planning stage through completion. They will assist you in constructing a one-of-a-kind home that is tailored to your way of life and more than lives up to your anticipations.
Renovations and Remodeling: 88 Homes Ltd. can renovate a single room or the entirety of your home. Their crew will collaborate with you to design a renovation plan that improves the aesthetics, functionality, and overall value of your property. They have a high level of precision and craftsmanship, both of which can help revitalize your home.
Construction of Commercial Buildings: 88 Homes Ltd. is also capable of building commercial buildings in Burnaby. Their team is responsible for all aspects of construction for commercial, retail, and industrial buildings. They prioritize quality, project timelines, and budgets throughout the entire process, beginning with the planning and design phase and continuing through construction and the final touches.
Superior Attention to Craftsmanship and Detail: In every project, quality craftsmanship and attention to detail are 88 Homes Ltd.'s top priorities. Their construction projects are long-lasting, practical, and aesthetically pleasing because they collaborate with trustworthy suppliers and make use of high-quality materials. Their skilled tradespeople execute every aspect of construction with the utmost attention to detail, from the initial foundation work to the final touches, to produce results that will last.
Client-centric approach: Customer satisfaction is 88 Homes Ltd.'s top priority, and we maintain open lines of communication throughout the building process. To personalize the services they provide, they concentrate on your specific requirements, preferences, and financial constraints. During the entire construction process, their team keeps you updated and quickly resolves any problems that arise.
88 Homes Ltd. can build or renovate your dream home. To get started on building the home of your dreams, give 88 Homes Ltd. a call right away.
---
Images Gallery: